Now has an in house world class custom ARM CPU
Nuvia is a promising two-year-old startup that had an outstanding possibility to disrupt the custom ARM-based CPU market. As of yesterday, Qualcomm has agreed to acquire them for around 1.4 billion dollars.
Qualcomm is enjoying some of its most successful periods for a while. Major litigations such as the one with FTC are behind them, 5G is being accepted, and at a fast-growing rate, they just launched a new very fast Snapdragon 888 for high-end phones and cover 5G phone spread to its entry-level Snapdragon 400 5G series. Automotive is ramping up, IP and licensing are thriving, Apple is again a big 5G modem customer, and PC and networking business unit have momentum. On top of that, for most of 2020, the stock showed significant growth.
Ever since Apple announced its M1 and people got to test it, it was clear that Cortex is not going to cut it anymore. Either ARM has to significantly up its game, or everyone outside Apple would end up having a significantly inferior ARM-based power-aware core.
Apple's M1 marketing is based on incredible amounts of misrepresented claims and bullocks, but it shows significant potential, and that is what got companies such as Qualcomm to react.
Cristiano, Katouzian, Kressin, Thompson
Cristiano Amon is soon to become a CEO and has to call big shoots. He and his team, most likely involving Alex Katouzian EVP and definitely involving Keith Kressin SVP, have played a key role in the acquisition. They liked the IP potential. It was communicated before that despite Nuvia's primary interest in addressing the data center market. The Nuvia Phoenix is also a good match for the PC, Automotive, and eventually phones. Dr. James H. Thompson, aka Jim Thomson, Executive Vice President, Engineering Qualcomm Technologies, Inc., and Chief Technology Officer, played a crucial role.
Nvidia was also rumored to be in talks with Nuvia, but Qualcomm won the negotiations. Nvidia has ARM; at least it will have ARM if the regulators let it have it.
We don't doubt for a second that this move means that Qualcomm will return to a data center when the time is right, but they didn't want to comment on that. Qualcomm tried to do that but gave it up in the middle of Broadcomm's hostile take over crisis. The company already has an AI100 data center accelerator, and having an in house, very efficient CPU would help its efforts.
Deal
Qualcomm Incorporated announced that its subsidiary, Qualcomm Technologies, Inc., has entered into a definitive agreement to acquire NUVIA for approximately $1.4 billion before working capital and other adjustments.

The transaction is subject to customary closing conditions, including regulatory approval under the Hart-Scott-Rodino Antitrust Improvements Act of 1976, as amended.
Leadership
Keith Kressin, Senior Vice president of product management, has recently addressed the acquisition with a small group of analysts. Keith mentioned that Qualcomm gets leadership in the CPU market, one of the pillars that have been missing. He mentioned that Qualcomm did have an in house CPU before based on custom arm development called Kryo but at some point decided to use less customized Kryo based on stock Cortex cores, getting similar performance to many others. Qualcomm needed a CPU advantage, and that is where the Nuvia acquisition falls in place.
The company mentions that the acquisition of NUVIA builds on Qualcomm Technologies' Snapdragon technology leadership, delivering step-function improvements in CPU performance and power efficiency to meet the demands of next-generation 5G computing.
Nuvia
Qualcomm gains a world-class team together with a great IP. The Nuvia leadership involves John Bruno, Manu Gulati, and Gerard Williams III. I will use parts of my previous article to educate you a bit about them.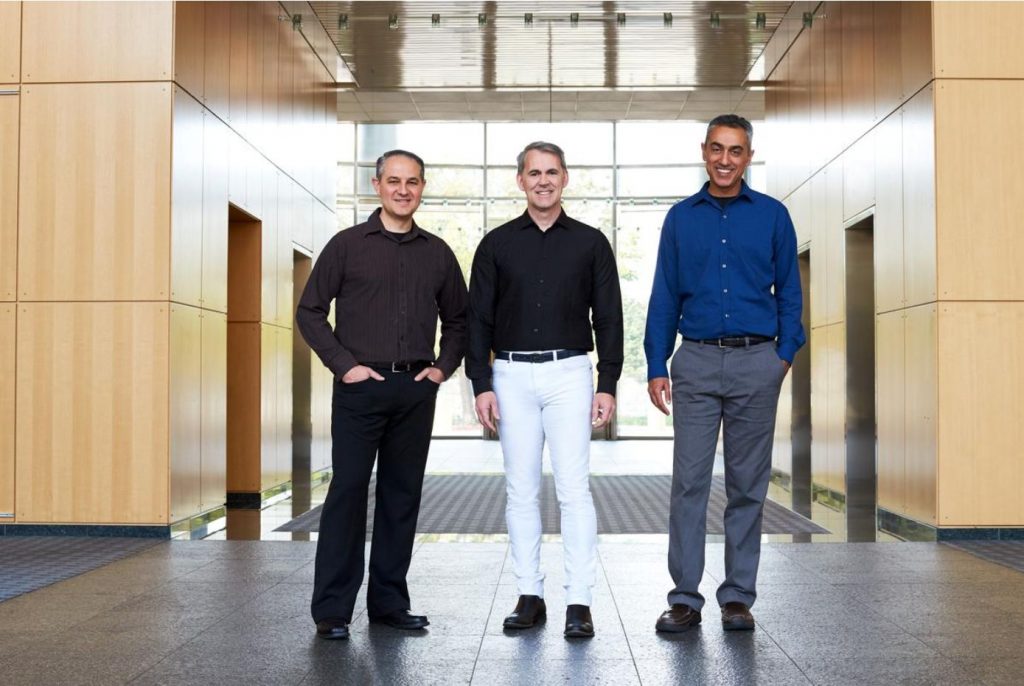 John Bruno
John Bruno is the co-founder of Nuvia, ex ATI, AMD, Apple, and Google engineer who understands system and performance. One of his jobs at Apple was to form the performance analysis group that helped Apple stay ahead of the competition for most parts of the platform. We've known Bruno for decades as a distinguished and capable engineer. His last job at AMD was as a chief engineer for Trinity Fusion APU before going to Apple. John Bruno is the SVP of System Engineering at Nuvia. I have met him in Seville together with John Carvill at one ATI press tour many moons ago.
Manu Gulati
Manu Gulati, the second co-founder, is an ex-Google engineer who played a crucial role in defining the company's silicon and product roadmaps. That sounds like a big job. Previously he was at Apple, where he built numerous SoCs for the company, and before that, he did the same job for Broadcom. He is an ex-AMD guy too. Apple did quite well with most of its SoCs. Manu Gulati is the SVP of Silicon Engineering.
Gerard Williams III
The Co-founder and the CEO is Gerard Williams III. Just go and read the article from September this year, and you will learn that Gerard built the A13 and the one after that – let's call it A14 – for Apple. After that, he decided to start Nuvia with the other two guys mentioned above. Let's not call Nuvia a startup, as the company is a well-funded startup.
Gerard built most A-series SoCs for Apple. He is a CPU guy, and we all know that CPU Apple cores perform better than the rest of ARM's competitors. Before a decade at Apple, Gerard worked as a fellow in ARM, serving on the ARM Architectural Review and Technical Advisory Boards. At the beginning of his career, he worked at Intel and Texas Instruments. Yes, I've met him personally.
Jon Carvill
Jon Carvill ex Intel, Facebook, Qualcomm, GloFo, AMD / ATI was marketing at Nuvia.
Jon Carvill has a very high profile for people following this industry as most recently he worked at Intel, where he served as Vice President of Technology Leadership Marketing. In that gig, Carvill drove Intel's efforts to re-establish an external marketing presence for the company's foundational technologies. Before Nuvia, Jon held senior roles in marketing and communications at such technology industry leaders as Facebook, Qualcomm, Globalfoundries, AMD, and ATI.

Carvill is well respected in the PR and marketing world and got hired two times at Intel for his PR and later his marketing skills. He was around at Qualcomm running comms during the Snapdragon 820 trouble times, and he is the executive you want to help during good and bad times.

Jon was thrilled to take the numerous interviews while apart from his marketing job, running the Human Resources for the Nuvia.
All four are major assets to Qualcomm, and the company was very vocal about it.
We will include Qualcomm's Quotes and leave the rest for a follow-up part, as the industry supports as many as 22 partners, including Google and Microsoft. We are not surprised that Apple was not part of the joyful twenty-two.
"5G, the convergence of computing and mobile architectures, and the expansion of mobile technologies into other industries are significant opportunities for Qualcomm," said Cristiano Amon, President and CEO-Elect, Qualcomm Incorporated. "The NUVIA team are proven innovators, and like Qualcomm, have a strong heritage in creating leading technology and products. I am very excited to have them join our team. Together, we are very well positioned to redefine computing and enable our ecosystem of partners to drive innovation and deliver a new class of products and experiences for the 5G era."

"Creating high performance, low-power processors and highly integrated, complex SoCs are part of our DNA," said Jim Thompson, Chief Technology Officer of Qualcomm. "Adding NUVIA's deep understanding of high-performance design and integrating NUVIA CPUs with Snapdragon – together with our industry-leading graphics and AI – will take computing performance to a new level and drive new capabilities for products that serve multiple industries."
As part of the transaction, NUVIA founders Gerard Williams III, Manu Gulati, and John Bruno, and their employees will be joining Qualcomm.